What the wolves on Yellowstone really mean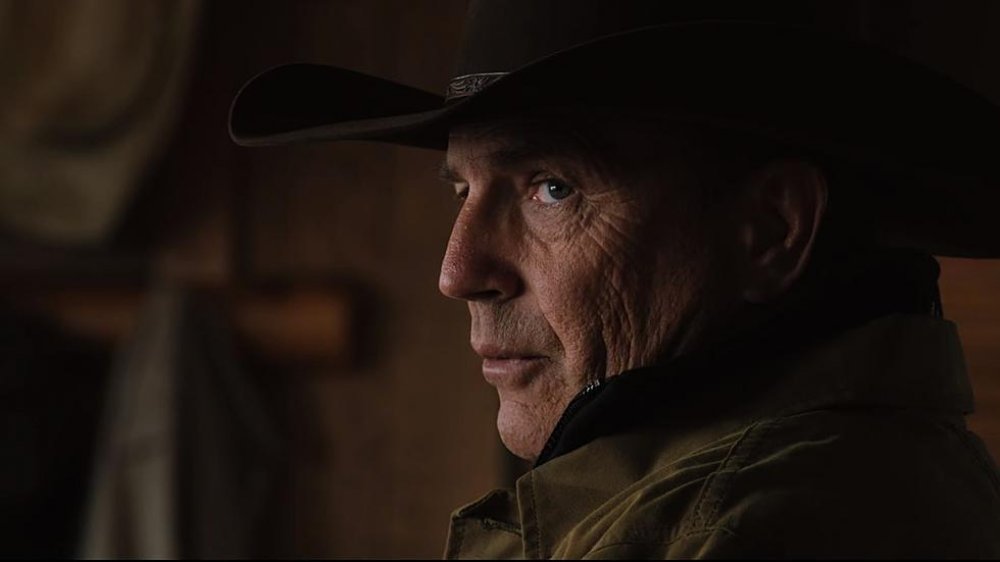 The wolves of Yellowstone have always served as a pretty potent visual metaphor on the show. They first arrived on the scene to provide the main attraction for Beth (Kelly Reilly) and Rip's (Cole Hauser) morbid date night on season 1. After rebuffing Cole's invitation to attend a music festival, Beth agrees to get drunk and watch wolves tear apart a carcass. The romantic evening's all going as planned, until Beth takes a deep pull of her whiskey bottle and jumps out of the car to run screaming at the wolves. Rip grabs his gun and barrels after her, but she manages to make enough of a scene to scare all the wolves away. As it turns out, this was much more than just a weird scene to demonstrate Beth's reckless depravity.
The wolves represent all the external predators circling the Yellowstone Ranch, just waiting to tear apart the carcass of John Dutton's considerable estate. If this symbolism was ever into doubt, it's essentially confirmed on an episode later into the season wherein we cut away to an otherwise inconsequential scene of opportunistic wolves pulling apart a bear carcass on the outskirts of John's land. The pack picks the bear clean to the bone, an unsubtle message about what's poised to happen to John's ranch when he dies. Beth, a ruthless vulture capitalist at her day job with a Salt Lake City private equity firm, has been summoned back to the ranch to apply her vicious skill-set against John's enemies. Her fearless charge at the wolves suggests that she certainly has the guts to pull it off, but is the her particular brand of scorched-earth corporate warfare really the right solution for the Yellowstone?