[WIP]
About
The Pocky Game is a Japanese game where two players gnaw at the two ends of a Pocky biscuit, and might accidentally end up kissing. It has inspired many fanarts for its romantic implications, and was also the theme of challenge videos.
Origin
The Pocky Game first appeared during Japanese student parties called konpa. The rules are as follow: the two players must each grab an extremity of the same Pocky stick, and start gnawing their way towards the middle of it. The game is either won by reaching the middle of the stick first, or lost by letting go of the biscuit. The two players reaching the middle at the same time will result in an accidental kiss and a draw. This last particularity made this game particularly popular in a context of seduction.
The popularity of this game in Japan, as well as the fact that the Pocky is a Japanese biscuit, led to its appearance in several manga and anime], especially as an Japanese equivalent to the Spaghetti Kiss trope. The most famous instance is from the anime Ga-Rei: Zero, in its most popular scene, where the two main protagonists end up just kissing mid-game.
Fanart
Due to the romantic setting of people accidentally kissing during a game, the Pocky Game has inspired many online artists, especially shippers, to draw their OTPs performing this game, and often focusing on the resulting "Pocky kiss". Alternatively, there is another kind of fanart where a character put a Pocky's end in their mouth as if they wanted to engage in a Pocky Game, either with another portrayed character or an off-screen one.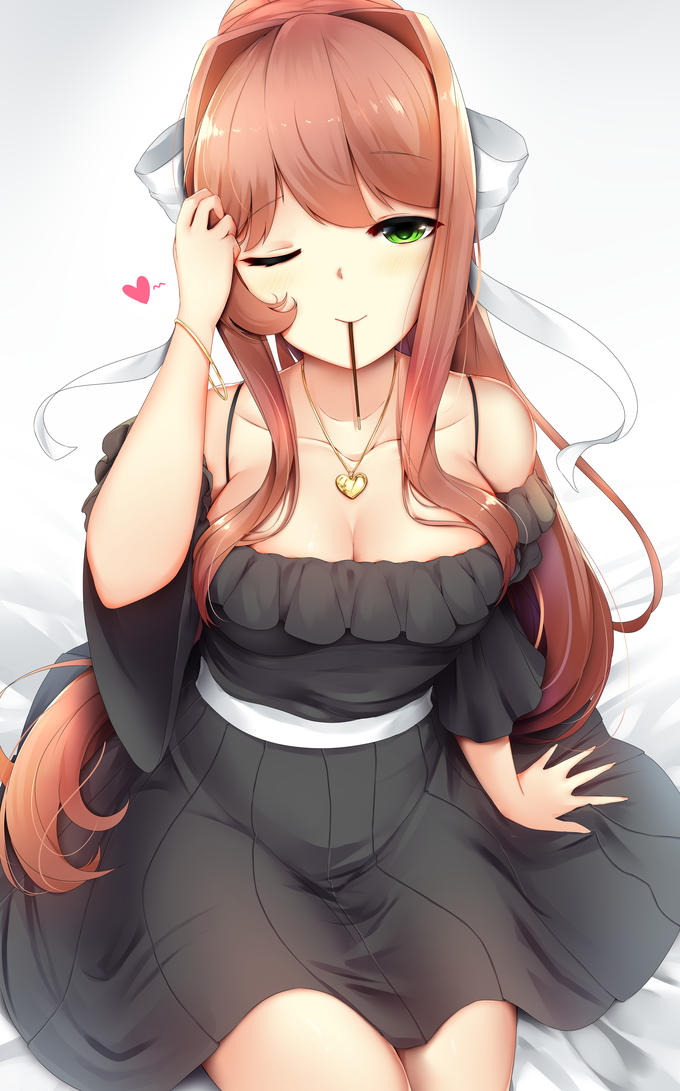 It can be pointed out that a good number of those fanarts subvert the usual scenario, usually by having one of the characters focus only on either the kiss or eating the Pocky.
Challenge Videos
As far as 2008, many internauts have uploaded videos of "Pocky Game" or "Pocky Challenge" which follow a similar pattern: a Pocky Game held between two players who are also cosplaying, most of the time as an OTP couple from a manga or an anime, and often featuring a homosexual pairing. Although they were at first documenting such games spontaneously happening during anime conventions, as time went on, those videos were more often staged, specifically to narrate a shipping storyline akin to a fanfiction. The most viewed video of this kind on Youtube is inspired of Miraculous Ladybug, and cumulated more than 3.2 million views since its upload on April 9th, 2018.
The Pocky Game also gained a lot of traction on Vine. A Vine compilation of homosexual Pocky Games was uploaded on Youtube on May 13th, 2016, gaining more than 1.9 million views.
Search Interest
Know Your Meme Store
External References