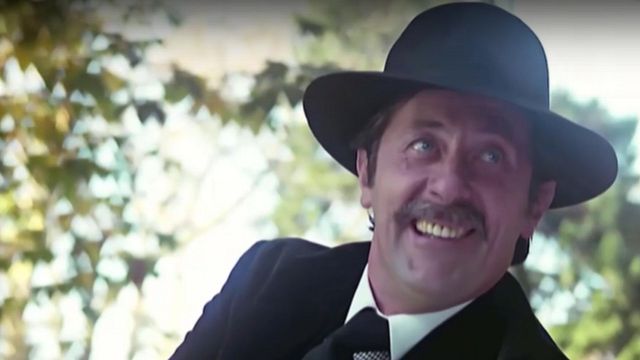 La Grande cuisine is a dark comedy in which the greatest chefs are murdered one after the other. The murderer has a very specific method: he kills each cook the way he prepares his best dish.
Jacqueline Bisset plays Natasha O'Brien, a renowned pastry chef whose overnight lover, a Swiss cook, is found roasted in an oven. The British actress is surrounded by an international cast: her compatriot Robert Morley, the American George Segal, the Italians Luigi Proietti and Stefano Satta Flores and the French Jean Rochefort, Philippe Noiret and Jean-Pierre Cassel.
Behind the camera is Canadian Ted Kotcheff. Still unknown to the general public in 1978, he previously signed, among others, A colt for a rope, western with Gregory Peck, Touche pas à mon gazon, a comedy with Jane Fonda, and Wake In Fright, survival hallucinated in theoutback Australian with Donald Pleasence. Four years later, he directed Rambo, which depicts a Vietnam veteran (Sylvester Stallone) chased by the police of a small town. The feature film has met with the success we know, to the point of giving birth to a saga with five films to date, with more violent and whimsical sequels than their model.